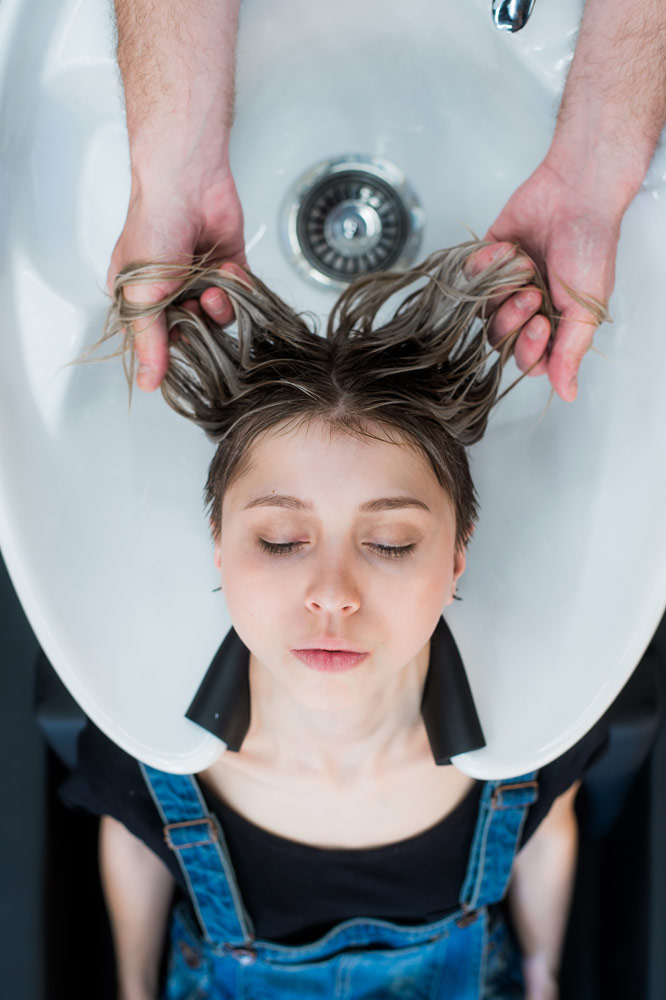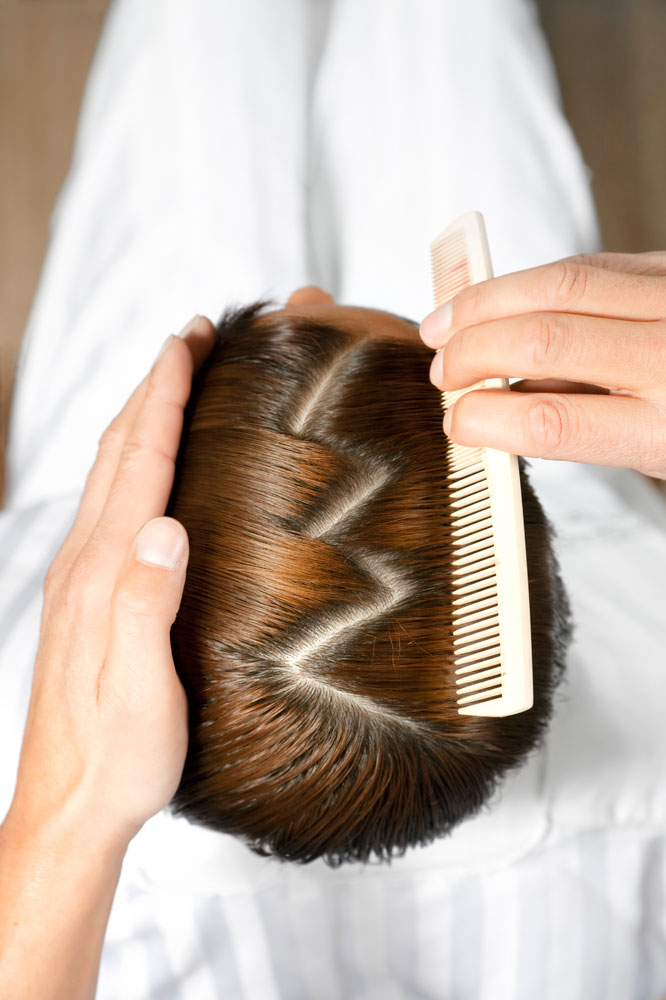 Opening hours
| | |
| --- | --- |
| Monday | 12 - 6pm |
| Tuesday | 10 - 8pm |
| Wednesday | 10 - 8pm |
| Thursday | 10 - 8pm |
| Friday | 10 - 8pm |
| Saturday | 9 - 5pm |
| Sunday | closed |
Hairdressing services you can find everywhere. The question is whether every hairdresser is as accurate, open to suggestions or professional, as announced? Certainly not. Our hairdressing services is not just undercutting ends. We offer complex assistance in the field of hair styling or a complete change that you want to perform. In this will help our professional hairdresser and stylist, who will take care of final effect that will come up to all of your expectations.
We provide hairdressing services for children, women and men. We approach each client individually – listening to the requirements, suggesting and performing a service that applies to the hair. In addition, we take care of your comfort. No minor hairdresser has such opportunities.
We took care of the technical facilities, we have all the appliances and hair preparations which are needed during hairdressing services. For us there is no difficult task. We treat each hairdressing challenge as a test. So there is no longer any need to be worried about your hair – finally they have gotten into the right hands, which will make your hair dazzle.
We take care of every customer who shows up at our salon. We know very well that hair is a matter of appearance. Without beautiful hairstyle even the most beautiful creation and neat body will not be sufficient. Therefore, we invite you to take care of hair. Specialists, meaning professional hairdressers who work in our salon, eagerly wait to be able to take care of your hair.
We offer hairdressing services which include:
haircutting,
hair styling and coloring for any selected color,
specialized treatments renewing and regenerating hair,
performing highlights and reflections,
hair extensions,
modeling hairstyles for special events.
The offer includes a comprehensive care of your hair. We make dreams come true, we care about customer's satisfaction and we do our best to make everyone who comes to us leaves salon with which he/she desires. If you do not have any idea for a new hairstyle – our stylists will be eager to help. We will choose a new color, hair arrangement and style that will underline your beauty. Take advantage of the offer, which will allows you to perform a total change. Many of those interviewed confirmed – hair is a sensitive element of beauty. Therefore, it can not be neglected.
In our services, you will find rescue for damaged or thinning hair, which are not fluffy and do not satisfy with their appearance. We will help with the regeneration of them, take care of the health aspect and visual sensations, which will be a culmination of the work on your haircut.
Expect hairdressing our salon provides also cosmetology, styling and solarium services. We invite you to us – the Mecca of beauty and beautiful appearance is waiting. This Mecca is our salon, which allows you to take care of every part of your body.